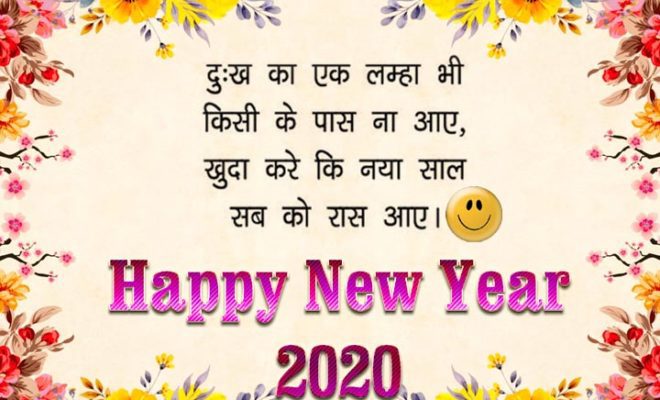 Happy New Year Suvichar Shayari 2020
चारो तरफ हो खुशियाँ ही खुशियाँ,
मीठी पूरनपोली और गुजियां ही गुजियां
द्वारे सजती सुंदर रंगोली की सौगात।
आसमान में हर तरफ पतंगों की बरात
सभी का शुभ हो नव वर्ष हर बार।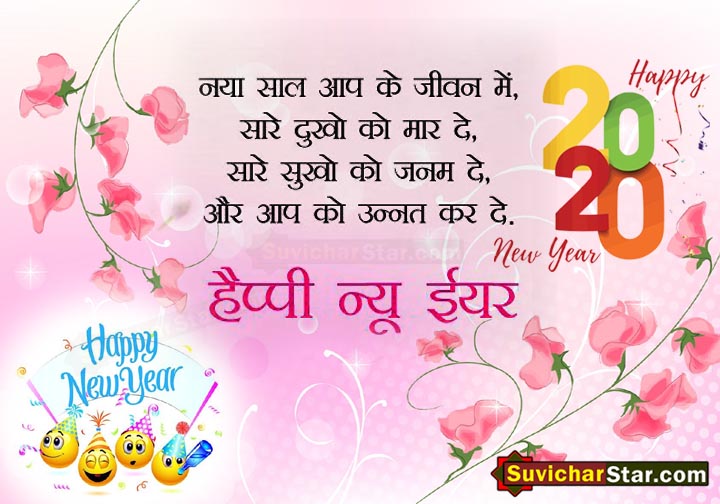 ज़िन्दगी का एक और साल पूरा हुआ
कहीं खुशिया थी तो कहीं गम साथ हुआ

कितना खुशनसीब हूँ मैं,
कुछ पुराने चेहरे साथ रहे
तो कुछ नए चेहरों का दीदार हुआ

किसी को हंसाया तो किसी को रुलाया,
तो कभी मैं भी इन सबसे रूबरू हुआ

ज़िन्दगी का एक और साल पूरा हुआ
कहीं खुशिया थी तो कहीं गम साथ हुआ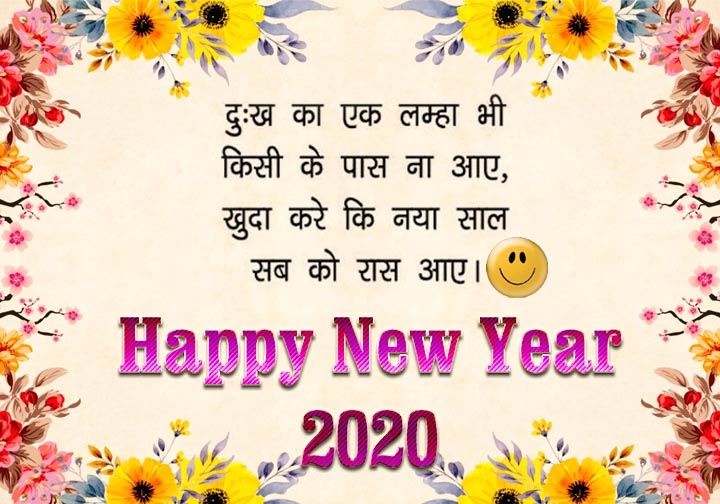 New Year Wishes: You may have had some really good memories about the past one, but you never know what's the new one is bringing for you. Its time to be hopeful, have new dreams and make some new resolutions for the new year in your life. Its time to connect with each other and make new year wishes. Its time to move on and embrace what's new. New year means a lot of new dreams and new achievements.
Happy New Year 2020 Wishes
May this new year bring you much joy and fun.
May you find peace, love and success.
Sending my heartiest new year wish for you!
I hope that the new year will be the best year of your life. May all your dreams come true and all your hopes be fulfilled!
एक खूबसूरती, एक ताज़गी,
एक सपना, एक सच्चाई
एक कल्पना, एक एहसास।
एक आस्था, एक विश्वास
यही हैं एक अच्छे साल की शुरुआत।