English Thoughts | Never Let Success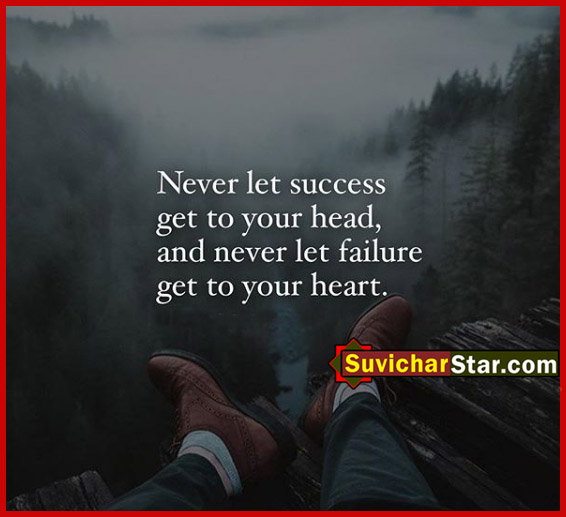 English Thoughts
Never Let Success 
Get To Your Head,
And Never Let Failure 
Get To Your Heart 
Control your own mind, and you may never be controlled by the mind of another.
The mind is the most powerful weapon known to man. It simply cannot be controlled or contained by an outside force, however formidable that force may at first appear.
Throughout history, tyrants have tried to control those who opposed them, but eventually these rulers discovered the power of the imagination was far greater than the threat of the sword. As Victor Hugo said, "An invasion of armies can be resisted, but not an idea whose time has come..
Thoughts
I walked into a restaurant and after going the menu, I ordered some food. After about 20 mins a group of guys and ladies walked in & ordered theirs.
He calmly told me: " yours is a specialized order, being prepared by the chief chef himself. Theirs orders were prepared hurriedly by students on attachment because the top chefs are busy with yours. That's why they were served first. Please have some juice as you wait".
Such is life! Some people are ahead of you and are eating now, laughing at you and talking about how they are smarter, wiser and better than you, how they are well connected , blessed, have money and are enjoying life.
To my dismay, these folks got served first. I watched as they began to eat & laugh heartily. I even overhead one of them bragging about how he's connected to everyone in the hotel and I felt mocked.
When your children change the way you want them to change, make noise @ it. Let them know in all the ways that you cherish the initiative of 
A behavior recognized & rewarded will be repeated. Recognize them & reward